A quick note about my philosophy on books. A wise collector told me that if I bought a rock, I should buy a book at the same time. I support the knowledge within books, and I will accept any reasonable offer on a book, to promote learning.
3/13/21
Who's Who #1 - #6 - #B1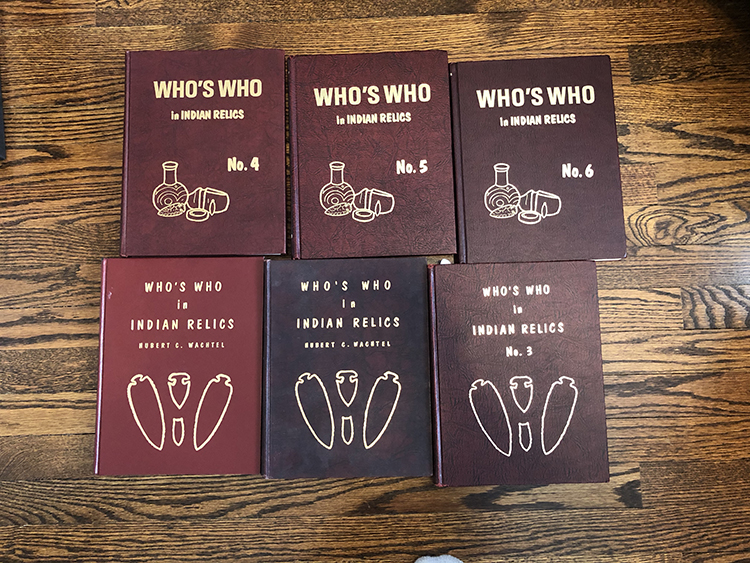 Who's Who #1: Older higher quality Reprint 1997 By Ben Thompson - SOLD> THANK YOU>
Who's Who #2: First Printing 1968. Copy would rate excellent, but a little musty. SOLD> THANK YOU>
Who's Who #3: First Printing 1972. Copy is superior. Maybe the best copy I have seen. Looks almost un-read. SOLD> THANK YOU>
Who's Who #4: First Printing 1976. Copy is superior. $100
Who's Who #5: First Printing 1980. Copy is superior. $75
Who's Who #6: First Printing 1984. Copy is superior except a very small blemish to the top of the binding. This does not effect the actual binding, just a small dent. SOLD> THANK YOU>
Who's Who #10: First Printing. 2000. Not pictured, but can supply to buyer. This is the "Presentation copy" with gold page tops. Signed and numbered by Janie Weidner (editor): $60
Indiana Arch Society Yearbooks - #B-2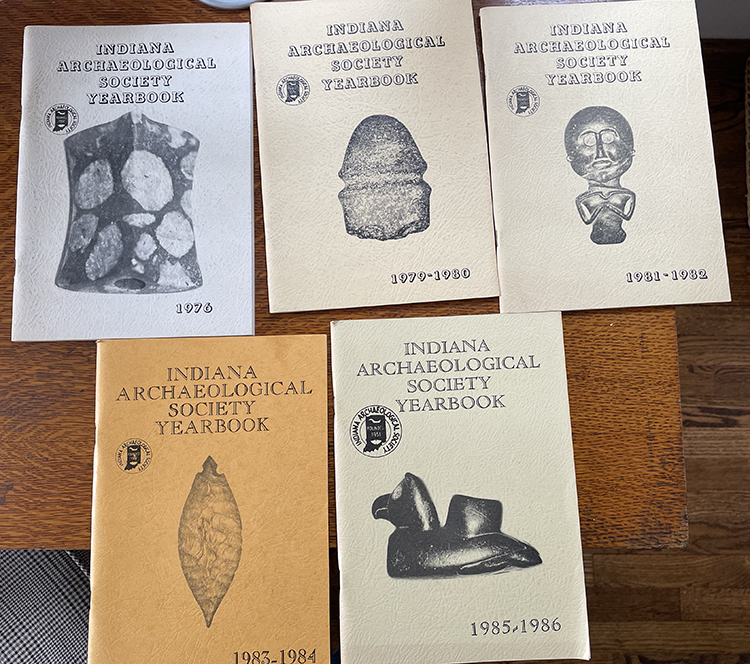 These are hard to find, and people are always looking for them. $15 each.
Central States Archaeological Journals - #B-3
Inquire for rates. I can sell one or a pile.
Mounds for the Dead - Don Dragoo - #B-4
I don't know the year this was printed, but it is listed as a Reprint from Austria. Absolute classic book that everyone should own. $25
The Redskin (Publication of the GIRS) - Volume 1 #1 #B-5
Perfect condition. This is the first issue, and the hardest to get. Think of Spiderman #1. $50
Glacial Kame Indians - Robert Converse - #b-5
The book on this subject. I will go so far as to say this is a must have for the slate collector. Old tape on the dust jacket. $20
The Saga of Glover's Cave - 1956 - #B-6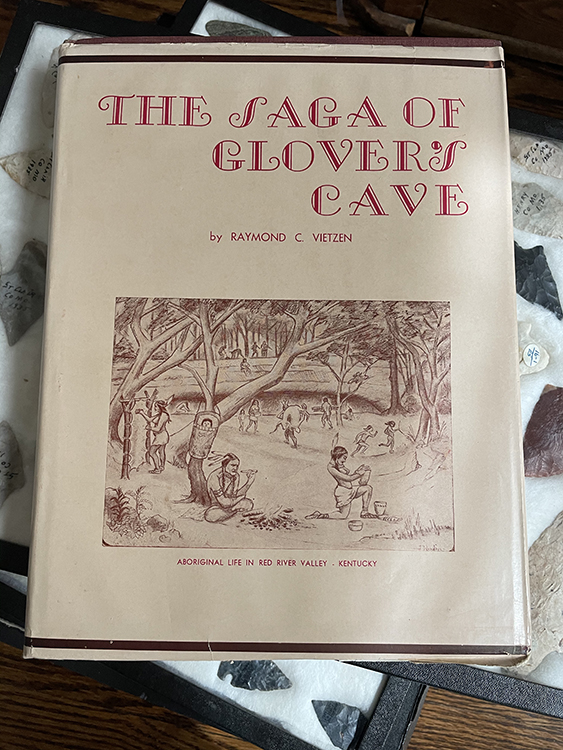 This is a classic, and a great copy. Complete with Dust Jacket, and an old price list that lists all of Vietzen's book. $200
Fort Ancient - 1946 - #B7
Smaller Scale size 8x5. 40 Pages. Lot's of pictures and a great fold out map. Rare book. $20
Indian Artifacts of the Midwest Book II - Lar Hothem - Values Updated Edition 1997- #B8
A few folds on the cover. $20
Birdstone Issue Prehistoric American - #B9
The most comprehensive journal the GIRS Society ever issued. Huge and filled with great pieces. $20
Indian Artifacts Of The Midwest - Updated Values Edition 1996 - #B10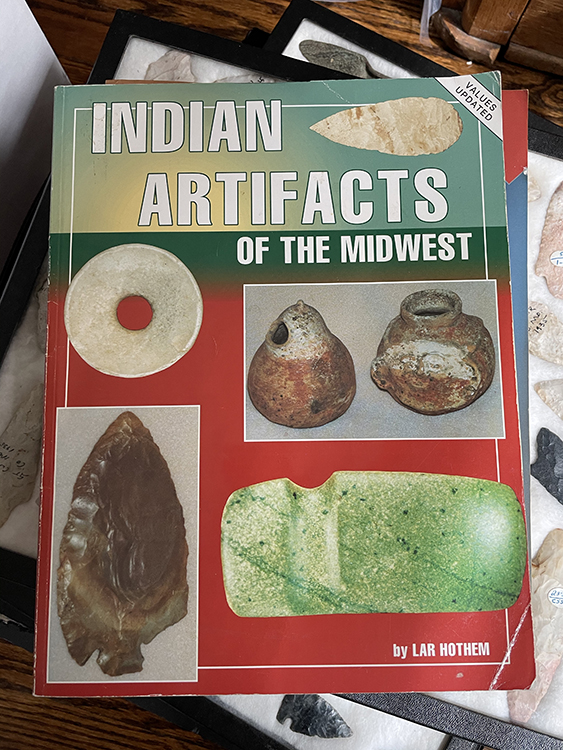 The Lar Hothem book that started the well known series. A few folds on the cover. $20
Jon Dickinson
Copyright 2004 (Dickinson Contract Marketing). All Rights Reserved.